Giolitti Deli is known for our Italian market and delicious lunch and dinner options, but did you know that we also offer catering services? The Firenze Menu includes extensive catering options for your next event, including starters, salads, pasta, buffet packages, sandwich trays, entrees, desserts, and more for groups of all sizes! Continue reading to learn more about our catering menu and our delivery and set-up services.
Starters and Bread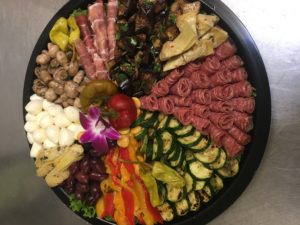 Every event or dinner party needs a few tasty appetizers to start with! We have a variety of starters that serve small groups of 6-8, groups of 10-12, or parties of 15-20 people. Choose from a combination of fresh fruit, seasonal grilled vegetables, Italian meats and cheeses, Maryland crab dip, and more! No Italian meal is complete without bread, so we also have a variety of breads to choose from, including Tuscan rolls and garlic bread.
The Main Event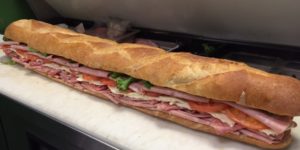 For your main meal, we offer salads, pasta, sandwiches, buffet packages, and a wide variety of entrees. The Buffet packages are for groups of at least 10 people and are priced per person. Among the most popular catering menu items is The Tuscan buffet packages, which includes assorted focaccia sandwiches, your choice of pasta salad, homemade cookies or cannoli, and set-ups. The entrees menu features famous chicken dishes such as Chicken Marsala and Chicken Picatta, and our Pasta by the Pan menu comes with the option for a half pan that serves 9, or a full pan that serves 18. Take a closer look at our Catering Menu with prices and more information here!
Catering FAQ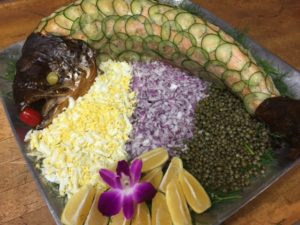 There are a few things to keep in mind before scheduling our catering services to ensure your event goes smoothly! First, we require 48-hours notice for orders, and at least 24-hours notice for cancellations. We ask customers to call us at (410) 266-8600 with any catering orders (please do not email your order.) Pick-up and delivery orders must be paid for in advance, and cash, corporate or personal checks, and all major credit cards are accepted. We will add a 2% credit card fee to all credit card purchases over $100. 
Giolitti Deli offers delivery and set-up arrangement, but we require at least a 48-hour notice and may include fees based on party sizes and location. For holidays and popular dates and times, our services may not be available on short notice. Service may also be arranged with notice- please call for rates and availability!
Authentic Italian Cuisine From Giolitti Deli
Giolitti Deli is a full-service Delicatessen in Annapolis, MD, specializing in authentic Italian cuisine. Founded in 1992, we use the freshest ingredients to make time-honed recipes from scratch, with no MSG or preservatives. We believe in real food and offer many healthy options, including vegetarian and vegan menu items. At Giolitti Deli, we make our own sauces, mozzarella, grilled and roasted vegetables, bread, pizza dough, and desserts, and our sandwiches, salads, pasta, pizza, and entrees are made to order. Owner Mary Giolitti has combined her passion for great food and fine wine to offer Annapolis a true taste of Italy!
Team members who also make the business possible include Manager Kathy Hunter, Manager and Catering Director Cheryl Molesky, Head Baker Porfirio Diaz, Chef Alfredo Escobar, and Deli Manager Noe Merino. To contact us, please visit our contact page or give us a call at 410.266.8600. Also, be sure to keep up with us on Facebook, Twitter, LinkedIn, and our blog!